GENESIS TOWER
Genesis Tower – Janitors Room.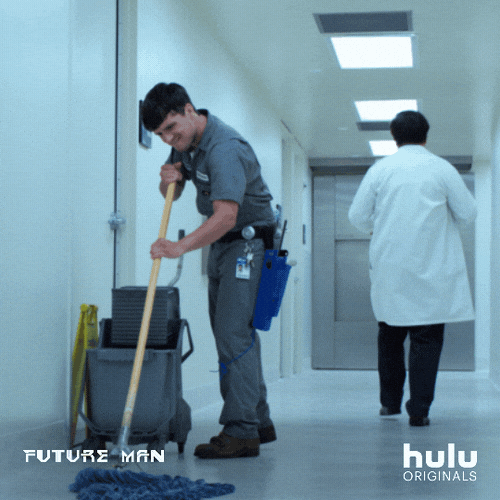 You are in a long messy hallway.
You have walked into a somewhat messy hallway, and there is someone here who seems very busy at work. Items and products of a cleaning nature and of another nature that you can't be sure of what they are for. Some of the objects littered around seem very technical, some not so much. The individual in the room seems very intent on cleaning up the mess in this area, he glances up at you as you enter the room and you notice red socks from his ankles as he does so.
---
You can take the northwest door or the south door.